The Board
The Directors, all of whom are non-executive, are responsible for the determination of the investment policy of the Company and for the overall supervision of the Company's activities. The Board of the Company has been assembled to give shareholders the benefit of international real estate, fund management and financing experience.
The Board has established an audit committee, comprising David Jeffreys, Serena Tremlett and Roddy Sage. The committee will be responsible for ensuring that the financial performance of the Company is properly reported on and monitored. Additionally it will review the annual and interim accounts, results, announcements, internal control systems and procedures and accounting policies of the Company.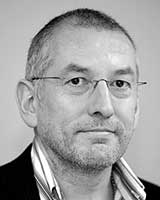 David Jeffreys
Director (Chairman)
David Jeffreys qualified as a Chartered Accountant with Deloitte Haskins and Sells in 1985. He works as an independent nonexecutive director to a number of Guernsey based investment fund companies and managers and is a Guernsey resident.
From 2007 until 2009 David was the Managing Director of EQT Funds Management Limited, the Guernsey management office of the EQT group of private equity funds. He was previously the Managing Director of Abacus Fund Managers (Guernsey) Limited between 1993 and 2004, a third party administration service provider to primarily corporate and fund clients. In addition to the Company, David is a director of the following listed companies: Alpha Pyrenees Property Trust and Tetragon Financial Group.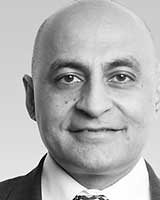 Jeff Chowdhry
Director
Jeff Chowdhry is currently Director, Emerging Market Equities at BMO Global Asset Management (EMEA). He has over 30 years of investment experience, the last 20 of which have been in Emerging Markets, focusing on key countries in Asia, Latin America and EMEA. Jeff began his career in 1982 and has held portfolio management positions at Royal Insurance plc and BZW Investment Management where he launched and managed one of the very first India funds available to foreign investors. He has an MBA from Kingston Business School and a BSc (Hons) in Economics from Brunel University, London.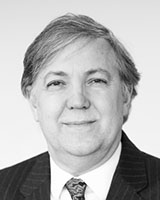 Phillip Rose
Director
Phillip Rose is a Fellow of the Securities Institute and holds a Master of Law degree. He has over 30 years' experience in the real estate, funds management and banking industries in Europe, the USA and Australasia. He has been the Head of Real Estate for ABN AMRO Bank, Chief Operating Officer of European shopping centre investor and developer TrizecHahn Europe, Managing Director of retail and commercial property developer and investor Lend Lease Global Investment and Executive Manager of listed fund General Property Trust.
Phillip is currently CEO of Alpha Real Capital LLP and has been a member of the Management Committee for Hermes Property Unit Trust and its Audit Committee, and has been a Non-Executive Director of Great Portland Estates plc.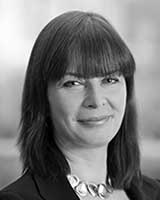 Serena Tremlett
Director
Serena has over 25 years' experience in financial services, specialising in closed-ended property and private equity funds and fund administration over the last 20 years.
She is a non-executive director on the listed company board of Alpha Pyrenees Trust Limited, in addition to various unlisted property and private funds and general partners. Serena was previously company secretary (and a director) of Assura Group, at that time a FTSE 250 company listed on the London Stock Exchange, investing in primary healthcare property and ran Assura's Guernsey head office.
Prior to working for Assura, Serena was head of Guernsey property funds at Mourant International Finance Administration (now State Street) for two years and worked for Guernsey International Fund Managers (now Northern Trust) for seven years where she sat on a number of listed and unlisted fund boards. From 2008, Serena was co-founder and managing director of Morgan Sharpe Administration, a specialist closed-ended fund administrator which was sold to Estera on 28 April 2017.  Serena remains its managing director.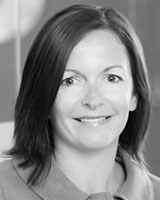 Melanie Torode
Director
Melanie Torode has 20 years' experience in the fund administration industry in closed-ended funds including private equity, property and mezzanine debt and is the Operations Director of Estera Guernsey (a third party fund and fiduciary administrator).
Prior to founding Morgan Sharpe in April 2008 (a fund administration company sold to Estera in 2017), Melanie was the Company Secretary of Assura Administration, overseeing the administration of listed property funds.
Melanie began her career at Guernsey International Fund Managers (now Northern Trust), on large private equity funds and European holding companies, moving to Mourant International Finance Administration (now State Street) where she spent more than two years concentrating primarily on listed property funds.
Melanie is currently a Director on a number of boards, including funds, general partners and associated Guernsey companies.