Investment Manager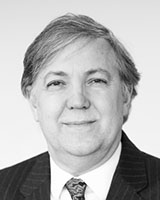 Phillip Rose
CEO - Alpha Real Capital LLP
Phillip has over 30 years experience in the real estate, funds management and banking industries in Europe, the USA and Australasia. He has been the Head of Real Estate for ABN AMRO Bank, Chief Operating Officer of European shopping centre investor and developer TrizecHahn Europe and Managing Director of Lend Lease Global Investment.
Phillip is currently a member of the Management Committee for Hermes Property Unit Trust and was formerly a non-executive director of Great Portland Estates plc.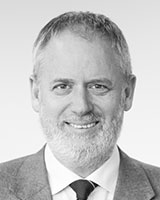 Brad Bauman
Joint Fund Manager
Brad Bauman has over 20 years' experience in the real estate and finance industries in both Australasia and Europe in Investment Banks, Property Companies and Institutions, including 7 years with CB Richard Ellis where he was Managing Director of CBRE Financial Services.
Prior to joining Alpha Real Capital, Brad was Executive Director, Real Estate Investment Banking at Lehman Brothers.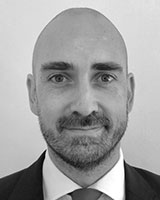 Gordon Smith
Joint Fund Manager; Principal Alpha Real Capital Iberica, Spain
Gordon has over 20 years' experience in the real estate and finance industries across Europe, the UK and India. Gordon has worked in banking, fund management and real estate consultancy. He was previously a Director in The Royal Bank of Scotland's investment banking division where he focused on structured real estate led transactions and Fund Manager at Morley Fund Management (Aviva Investors) with responsibility for a number of UK institutional funds. Gordon is a chartered surveyor and is based in Madrid.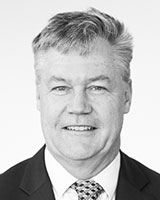 Mark Rattigan
Partner and Chief Operating Officer
Mark has previously been Chief Operating Officer and Director - Finance and Operations at RREEF (Deutsche Bank's real estate funds management group) based in London. He has 23 years experience in real estate, funds management and investment banking.
Mark has also served as Fund Manager of Rubicon Europe Trust Group, an Australian real estate investment trust which holds a portfolio of European properties and commercial real estate loan assets. His experience includes 13 years in real estate investment banking with Deutsche Bank, HSBC Investment Bank and Macquarie Bank in both London and Sydney and 5 years as a property development manager at Lend Lease. Mark holds a Bachelor of Civil Engineering (Honours) from the University of Sydney and an Investment Management Certificate from the UK Society of Investment Professionals.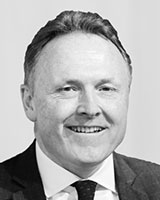 Karl Devon-Lowe
Partner and Chief Financial Officer
Karl Devon-Lowe is a Chartered Accountant with over 20 years finance experience in the real estate and leisure sectors. He joined Alpha Real Capital in March 2007 having previously worked in group finance at Hammerson plc and at Heron International as financial controller for its European leisure portfolio. He is also an Associate Member of the Association of Corporate Treasurers.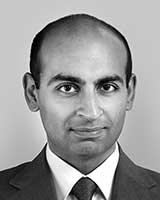 Rishi Adatia
Director, Corporate Finance
Rishi Adatia joined Alpha Real Capital from Cushman & Wakefield Healey & Baker where he provided indirect property investment and fund advice. Prior to this he worked at ABN AMRO Bank in its corporate finance division and at Ernst & Young, where he qualified as a Chartered Accountant.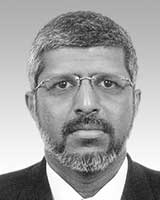 George Jacob
COO India
George Jacob is a Chartered Accountant by profession and has over 20 years' experience in real estate, banking and financial sectors. Prior to joining Alpha, George was Vice President – Management Information Systems at HSBC and also served as Financial Controller for Jones Lang LaSalle ("JLL") in India.